First of all, a woman's hair doesn't define who she is. It is just an accessory. Sadly most men and even women don't understand this statement and this has oftentimes led to unjust criticisms and biased judgments on women who wish to do whatever they want on or with their hair. Championing the league of critics in Nigerian men and one of them who recently got the attention of Nigerians is Veteran Nigerian writer, Gboyega Adelaja.
He reacted rather harshly after he saw four female presenters on TVC wearing 'wigs' saying;
'To me, it was an eye sore because they all looked funny and animated. In fact, I could almost smell their wigs and they looked terrible to me. I think they pay too much attention to their wig than the program itself, I changed to another channel immediately how can I start my week with "Wiggers" so nauseating'.
See his full post below…
What many are trying to decipher from his statement is if he is complaining because he naturally doesn't like wigs or is just on attention seeking spree. Let's be real, apart from making a fashion statement, there are a thousand and one reasons women choose to wear wigs, sentiments aside; and what's worse is that though some men don't like the idea of their daughters or wives wearing wigs some of the 'other women' who they secretly admire or fantasize about are artificial in every ramification.
So what is it about black women wearing wigs that Mr. Gboyega and his line of supporters don't seem to like? It is known worldwide that African hair is the most coarse and the only kind that defies gravity. Magical right? Though there is everything beautiful about African hair, it can be very expensive to maintain and can also be a threat to one's health in some cases. Let me elaborate.
Due to its very coarse nature, African hair requires a lot of moisturizing and grooming for it to look neat and attractive. Unfortunately, the products required to achieve such desired results don't come cheap. From leave-in conditioners to all sorts of oils and essentials needed to keep the hair healthy and soft enough for easy grooming, people who carry their natural gravity-defying hair are saddled with the burden of maintaining their hair, unlike the lucky ones who have soft and light hair.
Regarding health, did you know stubborn hair can cause migraines? This is one major reason why many Nigerian women resort to relaxing their hairs so they can at least be free from any discomfort. Whether we like it or not if you look both ways, keeping a natural hair and relaxing your hair still drains your pocket and rather than follow the continuous salon and pharmacy visitation routine, most women opt for wigs. If you must know, women of all colour wear wigs irrespective of their hair types and if a woman feels the need to switch looks from time to time, one of the fastest ways to do this is to wear a wig.
Though Mr Gboyega might be viewing this on the angle of On-Air Personalities in Africa representing all things African, he needs to be schooled on different hair types and the challenges women face in keeping their natural hairs. In Africa, there are some countries whose women have soft silky hair and yet we till see some of them wearing wigs. It is important to note that black women wearing wigs doesn't mean they are trying to be white or act white in any way.
Back in 2015, the British Broadcasting Corporation (BBC) interviewed some African women on what they felt about women wearing wigs. One of them, Kuli Roberts who is a columnist and socialite in Johannesburg, South Africa had this to say;
"With our history it will always be about race but what people don't understand is that there are other races – and we need to stop this obsession with white people. The problem is we're placing white people on a pedestal – not every woman who wears a wig is trying to be white. There isn't a single thing that we do to our hair that white people don't, they colour it, they wear wigs, they straighten it – no-one ever accuses them of trying to be something else.
"The idea that when a black person wears a weave it's a sign of how insecure she is, is just ridiculous frankly. I have options. I treat my hair the same way I treat my nails, I can wear it in many different ways – that doesn't change who I am. I don't rely on my hair to make a statement about me, it doesn't determine my race. I know who I am. The idea that you have such low self-esteem that your hair is the one thing that defines you – come on.
"The debate about hair needs to happen but we mustn't let ourselves become part of some agenda outside of us. I will not take part in anything that seeks to berate black women for exercising their options. I've been insulted and told I look like a Barbie – but I don't ever entertain that. They don't do it to any other race, they do it to black women. How about we debate why Jewish women wear wigs? Why white women colour their hair? Why they wear braids – are they trying to be black? We need to stop putting black women in a box, society needs to evolve past that. Don't put me in a box."
The truth is that most men do not also understand the daily struggles women go through to secure a place in society and the sacrifices they have to make just so they can fit in. In some organizations, certain administrations are anti-black and would rather have their OAPs go on straightened curled out hair just to appease public eye. Some women who cut their hair are even seen as ungrateful and some fanatics tend to withdraw showing that most individuals are attached to women mainly for their physical attributes.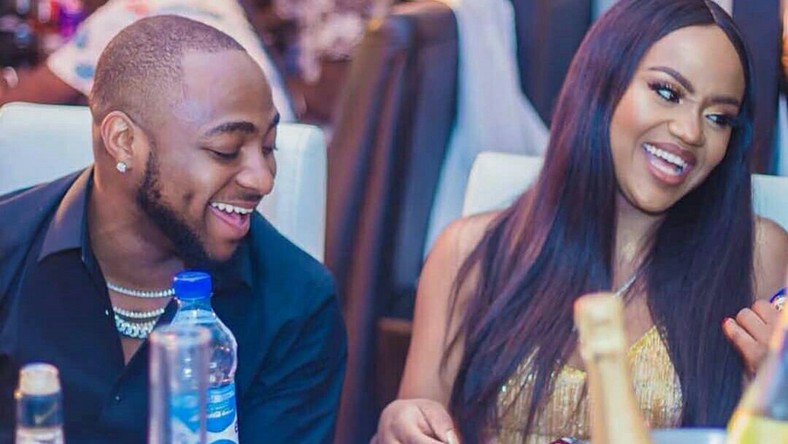 On the flip side, some men don 't seem to mind at all. There have been cases where men tell their wives to relax their hair or put on Brazillian wigs just to fulfill their fantasies. They love long straight hair and frankly, most men fit into this category but come ou to claim allegiance to the cause of standing against women who wear artificial hair.
Women have come to understand that men are moved by what they see and if they are able to satisfy their visual appetite then they have nothing to worry about. That Mr. Gboyega and his cohorts don't subscribe to women wearing wigs doesn't mean all men do. A woman has every right to look the way she wants to and if she is comfortable about how she looks or feels then why should she bend to the insatiable and unending demands of men. Do they even know that there are wigs that look like natural African hair? Men don't be fooled. It's better you pay attention to what a woman has to offer than what she has on her head. If you feel you can't stand a woman on screen wearing wigs, its suggest you flip the channel or better still turn off the TV. That said, all women are beautiful regardless of race or skin colour and have a right to feel comfortable, safe and secure. Nothing should stop her from fulfilling her dreams including her hair or what some men feel about it.